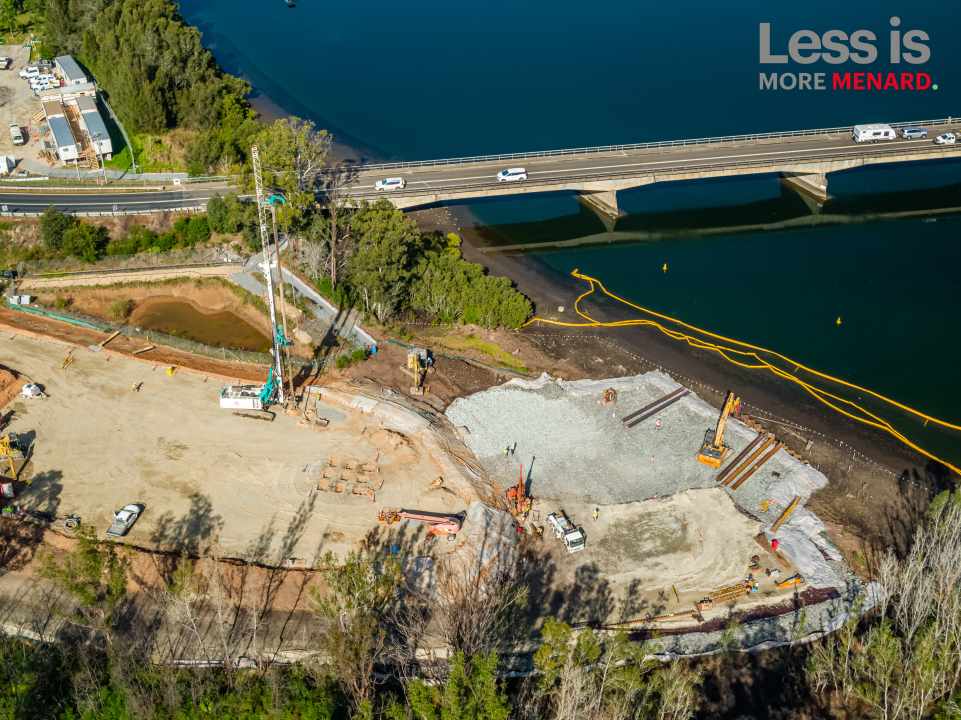 Contracted by Seymour Whyte on the Nelligen Bridge Replacement Project over the Clyde River at Nelligen in NSW, geotechnical specialist Menard is applying signature sustainable techniques to increase soil mechanical properties for the new bridge structure.
Menard coordinated the pre-treatment, installation, and post-treatment of the CMC to construct enlarged heads.
Using a reversed displacement auger to create shafts up to 28.5m deep in a regular grid pattern, the shafts were then filled with mortar to construct the 228 columns required. The soft soil was displaced sideways, making it denser, therefore improving its properties to contain settlements within acceptable limits.
The motto embodies this soft soil treatment approach as it reduces total and differential settlements of the ground and spoil production and cement consumption. This approach also increases production rates compared to other piling methods, providing cost savings for the project.
'Less is More Menard' means achieving the best results with the environment front of mind to build a better future.
The ground improvement was carried out in accordance with NSW Environmental Protection Authority procedures and installed under Transport for NSW (TfNSW) R225 Specifications.