Presentation and key elements
What is it?
Stone columns, also known as aggregate piers, reinforce the soil with a grid of compacted semi-rigid columns. Menard uses a vibratory probe that penetrates the soft soils to the necessary depth and compacts the material incorporated. These vertical inclusions can be made of stone and are installed in a grid pattern beneath the structure.
When and why use it?
Stone columns are well suited for the improvement of soft or loose soils as they create vertical inclusions with high stiffness, shear strength, and draining characteristics. The result is an increased bearing capacity and a reduction of the total and differential settlements. They are particularly effective in improving slope stability and preventing liquefaction by increasing the ground's shear strength.
💡 Menard's tip
There are a wide variety of construction methods for stone columns: dry and wet, vibratory probes in the top or bottom of the tool, crane mounted or mast-guided system.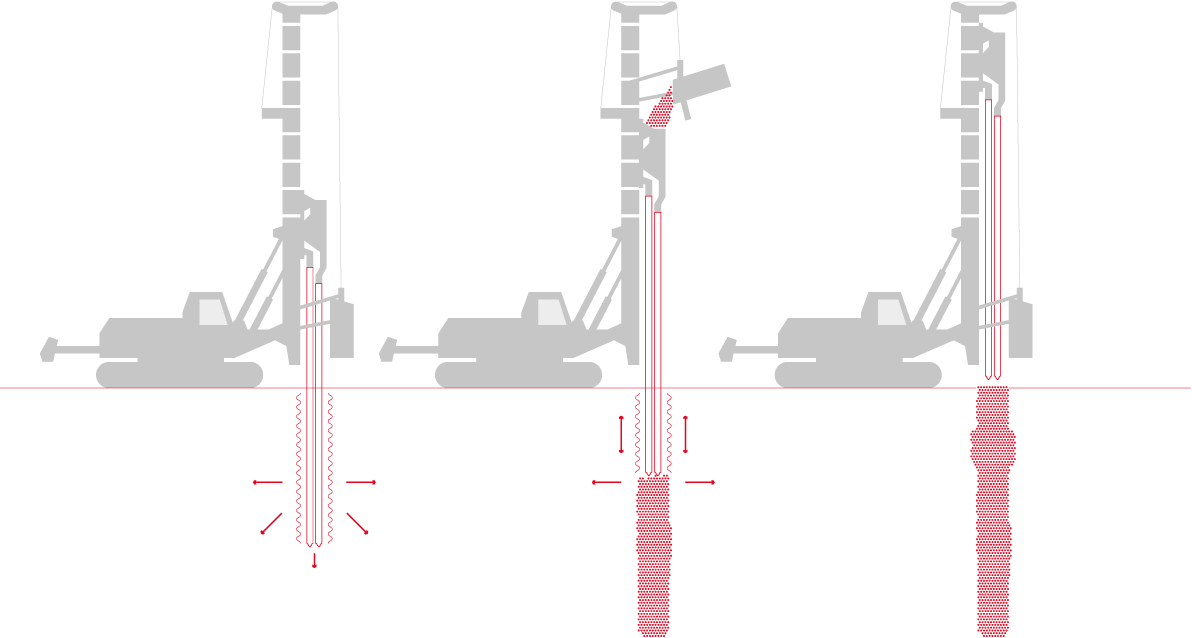 Our stone columns projects
Astrolable Park Stormwater Renewal, NSW
Sophie Fromion
2022-07-11T00:42:47+02:00